Going within is not so easy for some of us; after all, we are too busy fielding the external world.
The struggle is real.
Turtles innately know they are always at home, wherever they are, and whoever they are with. Retreating is a natural law of their lives. Turtles are in no hurry to get anywhere.
If turtle had a mantra, it would be "one small step at a time." The Spirit of the turtle lives in the moment – savoring one moment after another with a simple, innocent acceptance of his path, taking nature in, absorbing the fuels of life.
Stillness is the time to "go inside, and get some shelter from the storms" and surrender yourself to intrinsic enlightenment of what is true.
The turtle symbolizes that our earthly body is our home – for now. Our bodies can protect and shelter us from the storms of life if we take good care of them.
You might think that if the turtle ends up on its back, it can' flip back over. That is not always the case with turtles. Turtles have strong muscular necks and can flip themselves right side up again.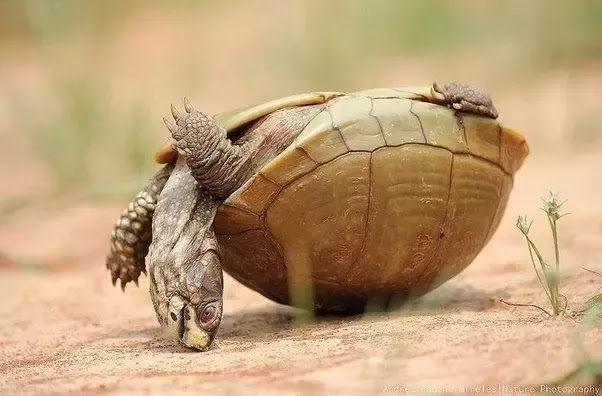 Let the Spirit of the turtle remind you to use your head that you are powerful to adjust yourself.
Turtles remind us that we must also walk gracefully in this world, remembering its sacredness.
We cannot separate ourselves from ourselves, any more than a turtle can detach its shell, and how we do the day-to-day with people, places, and things affect the energy of this planet.
Side note+++Did you know that a turtle's belly has 13 sections- called SCUTES?
It is a Native American belief that turtles are in alignment with the mysterious, full moon that appears thirteen times a year!
Turtle's belly has 13 sections:
Native American custom aligns this creature with the mysterious, full moon that appears 13 times a year.
  The lunar calendar on a turtle's back
It's time to "REALIZE "the ultimate truth about who you are–

EVERYTHING, NOTHING, and EVERYONE, under the magnificent SUN  MOON AND STARS.
Enlightenment does not change the world around you, but it changes your perception of it. Commit yourself to honor the wisdom within; like the turtle, you are at home everywhere you go.
We can follow the example of the turtle; when we take the time that is always available when we move more slowly along our paths and enjoy the journey. We can learn to ground ourselves in the nurturing and protective energy of the earth and to flow with its strengths at a pace that ensures what we focus on is achieved. Go within!
""The Turtle's teachings are so beautiful. So very special. It teaches us that everything you are, everything you need, and everything you bring to the world is inside you, not external, and you carry it with you, and are not limited to a place, space, or time." Eileen Anglin
Coming Home to Yourself is an endearing book of comfort, encouragement, inspiration, and strategies for empowered living.
CLICK on the turtle to get your book now!